---
Pruksa Real Estate made 1,266 million baht in profit in Q1/2016
12 May 2016 3:53 PM
---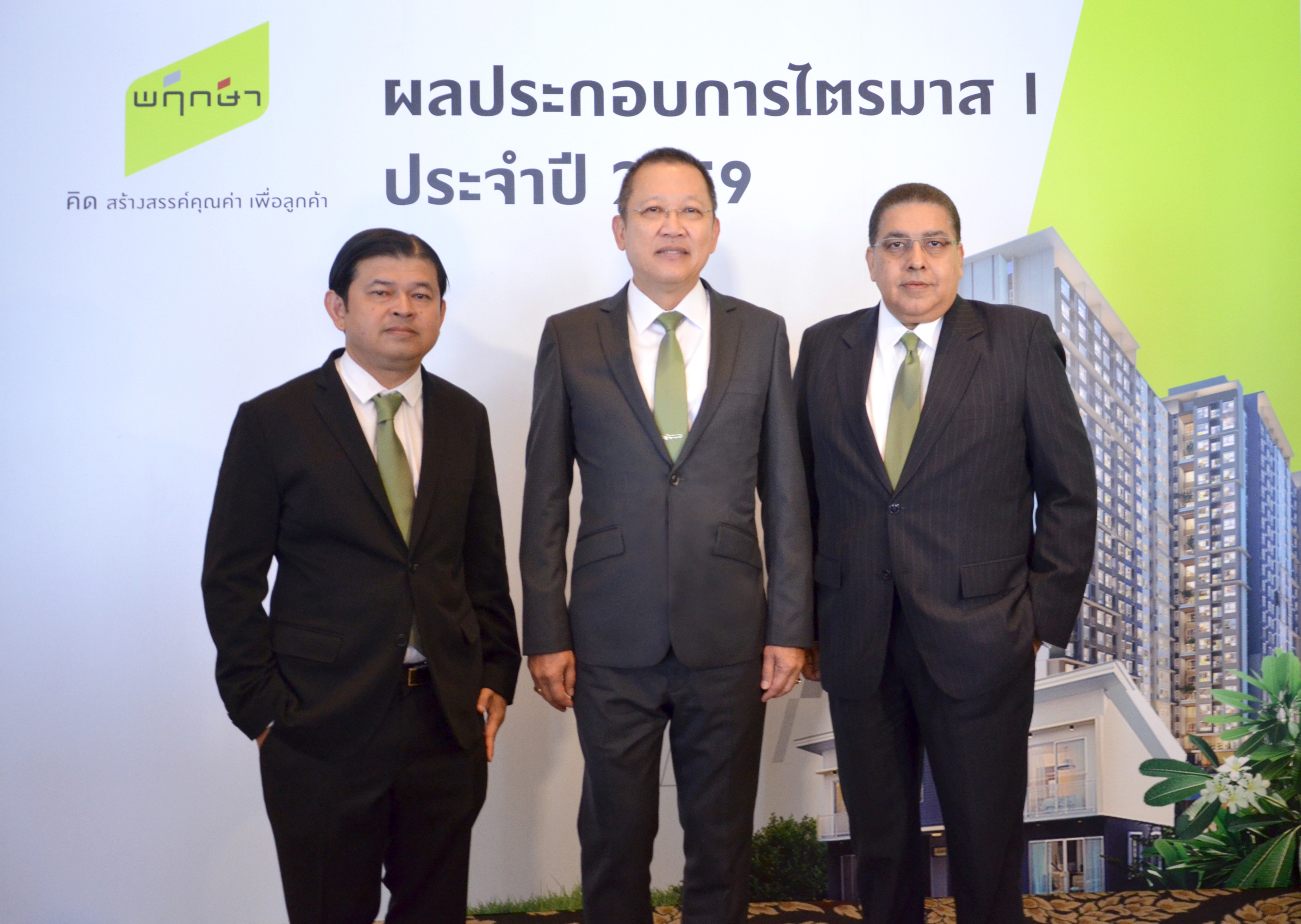 Mr. Lersuk Chuladesa, Co-Chief Executive Officer (Co-CEO), Pruksa Real Estate, announced that, "During the first quarter of 2016, Pruksa earned 10,283 million baht in revenue—a 23.8% increase compared to last year's 8,303 million baht of the same time period—which accounts for 19.4% of our annual goal of 53,000 million baht. Also, during this quarter, the company made 1,266 million baht in net profit, or a 42.1% year-on-year growth. As a result, we decided to increase our annual revenue target from 52,000 million baht to 53,000 million baht instead.
To break down these projected earnings, 45% is expected to come from townhouses, 28% from single detached houses, and 27% from condominiums. During the first quarter of this year, the company launched a total of ten new projects, nine of which were townhouse projects and one was a single detached house project. The total value of these projects is 7,410 million baht. Our plan is to launch 60–65 new projects this year, all worth around 50,000–54,000 million baht. As of the end of Q1, we had 171 active projects with total project value of 78,691 million baht. In addition, we have a backlog balance of 25,464 million baht, 14,386 million baht of which will be recognized this year."
"There are a number of key factors contributing to the year-on-year growth of 23.8% in revenue and 42.1% in profit. They include the ownership transfers of several condominium projects and the use of innovations to improve construction and operation processes. Other important factors are the company's role in encouraging employees to work together to 'create value' as well as its ability to manage construction costs with an emphasis on improved quality and better services to deliver affordable value homes that improve people's living conditions, as promised in the company's vision and mission statements.", added Mr. Lersuk.
Mr. Piya Prayong, President of Value Business, Pruksa Real Estate, revealed that, "The real estate market size in Bangkok and the metropolitan area in 2016 is expected to continuously grow at the rate of 8%, or approximately 383,183 million baht. Surveys have unveiled that there is a continuous demand for residential properties, especially in areas where new BTS and MRT train stations have emerged. The company has prepared new projects to meet the demand and plans to expand its range of products to cover more segments. As for the up-country market, its first-quarter value of 28,299 million baht is equal to a year-on-year growth of 11.7%. The company aims to continue to invest in major provinces, regarding to major tourist destinations and home to industrial estates, such as, Chonburi, Chiang Mai, and Phuket."
---