Pruksa Real Estate wins the outstanding sustainability report.
17 April 2014 4:25 PM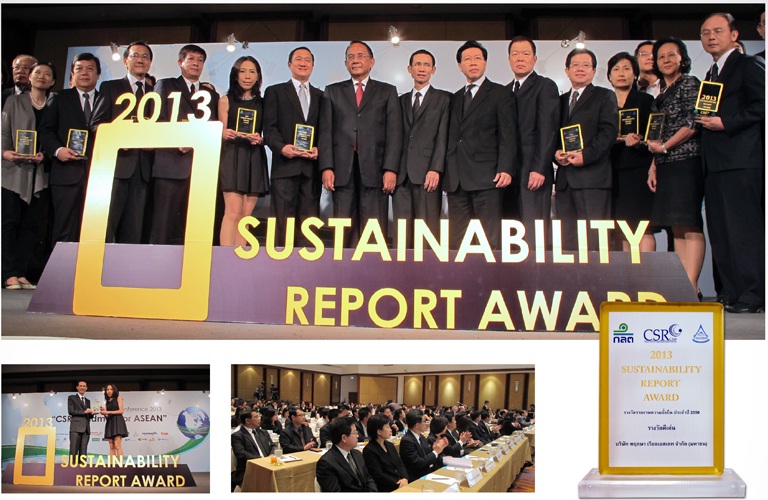 Khun Sukanya Pattanakaew, VP:CC, represented the company to receive the outstanding Sustainability Report Award 2013 from Khun Wattana Opanon-amata, CSR Club Chairman, at the 3rd CSR Thailand Conference 2013 "CSR Roadmap for ASEAN". This award is presented by Thai Listed Companies Association and CSR Club, sponsored by the Securities and Exchange Commission.
Pruksa Real Estate is the only property developer which has received the award, manifesting another milestone of the company's CSR successful execution.