Pruksa Real Estate gives safety masks to fire fighters.
20 April 2014 2:24 PM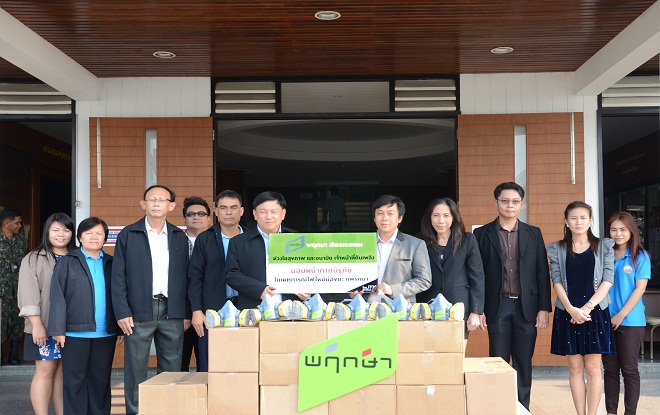 Mr. Chalat Wongwattanand, an executive of Pruksa Real Estate PCL, represented the company to hand over 100 sets of safety masks to Mr. Wanchai Kongsasem, Deputy Governor of Samut Prakan province. The safety masks will be distributed to officers and volunteers who join the mission to extinguish the fire at Praska Garbage Dump in Tambon Praksa, Muang District, Samut Prakan. In addition, the company co-sponsored two units of backhoe loaders with floating buoys as well as dust-prevention mask and provided health advices for customers in Samut Prakan who were affected by airborne pollution.