Pruksa offering medical checkup for customers affected by the fire.
21 April 2014 4:37 PM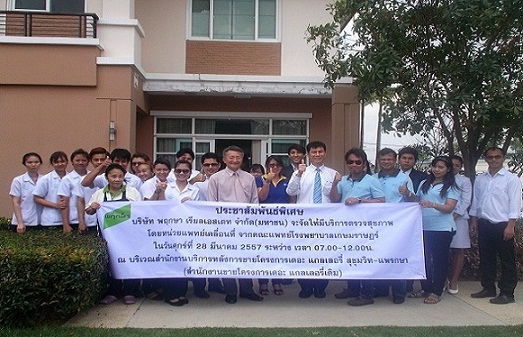 Pruksa Real Estate PCL provided the medical checkup service for the customers at The Gallery Praksa and Pruksa Ville 24 (Srinakarin-Nham Daeng) who have been affected by the fire at Praksa Garbage Dump. A team of doctors and nurses from leading hospitals provided the checkup and health counselling free of charge.
This activity is part of the CSR of the company which focuses on taking care of every group of stakeholders.