---
Pruksa celebrates 100th residential project with music marketing debut
16 March 2016 10:53 AM
---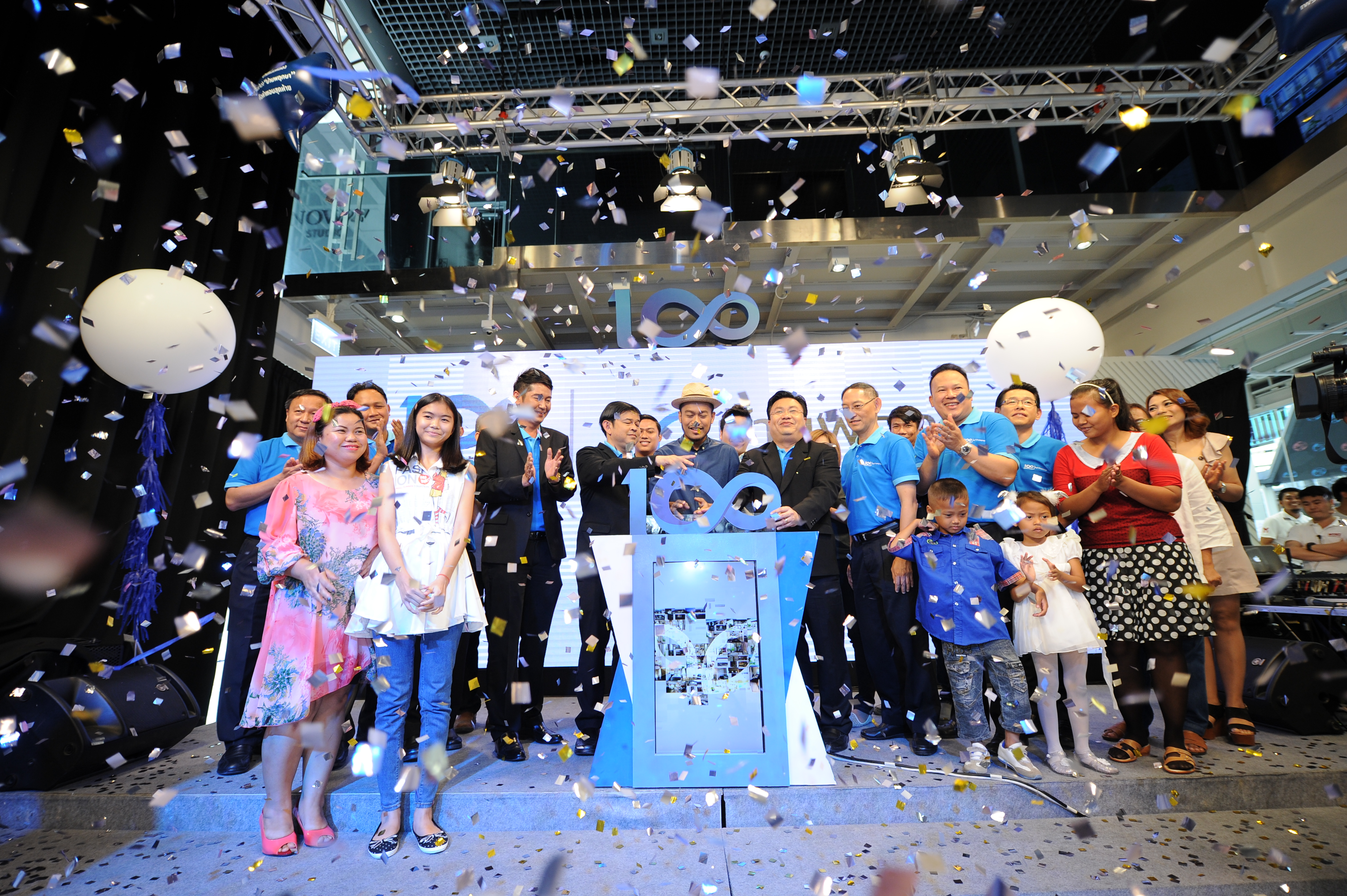 Pruksa is preparing to celebrate the achievement of the 100th residential project to reaffirm its reputed expertise and long-standing experience in the real estate industry, reflecting the confidence and trust of customers of over 74,000 families by promoting the music marketing strategy to allure the young generation.
Mr. Piya Prayong, Managing Director – Managing Director at Pruksa Real Estate Public Company Limited, revealed that the company has successfully demonstrated its leadership of the real estate market leader, with the first-ever public appearance of the Baan Pruksa 1 townhouse project in 1993. Over twenty-two years in the business, Pruksa has always remained firm in developing a comprehensive range of cutting-edge technologies to be applied into the construction processes. The company's most remarkable construction techniques vary in Load Bearing Wall Structure – a cast-in-place bearing wall, Pruksa Precast – a precast reinforced concrete panel, Pruksa REM – a real estate manufacturing method, and Building Information Modeling (BIM) – a 3D model-based design process, developed to create high value-added aspects for construction products through exceptional quality and revolutionary designs. To ensure the highest satisfaction for customers with different lifestyles and heighten the standards of after-sale services, the company has established its home care teams and online tracking services to greatly facilitate customers of the Pruksa housing projects developed in both Bangkok and other provinces. Recently, Pruksa has prepared to announce the launch of its 100th residential project entitled "Baan Pruksa Prime Bang Phlu BTS Station – Ratchaphruek", which can truly reflect the confidence and trust of customers towards the Pruksa brand.
"To thank all customers of Pruksa's 100 residential projects, totaling over 74,000 units comprising of more than 290,000 members, the company has determined to develop its music marketing strategy to use music as a brand-new communication channel to attract the targeted customers as well as build a successful brand image for the company. To make the above mentioned idea achievable, the residential development giant has decided to promote "Singto Numchok", a highly successful Thai singer, musician, and songwriter, as a new presenter who is honorably invited to celebrate the achievement of Pruksa's 100 housing projects via a newly composed song with a catchy melody titled "The Tree of Love" depicting love and happiness of all Pruksa members. The song can be listened to on youtube.com/watch?v=MFgpPfXkeXE"
This year, Pruksa has planned to launch 16 new residential projects valued around 11,000 million baht to tap middle to upper-middle class families, couples, or individuals living in Bangkok and its surrounding provinces and upcountry areas, in which the newly built units are expected to be priced around 1.5 to 2.5 million baht, as part of the strategy to maintain the company's leadership of the townhouse market. In 2015, the company achieved 30% of market share worth 21,288 million baht.
---