---
Pruksa Real Estate organized the General Shareholders Meeting 2013 to pay Bt0.50 dividend.
03 May 2013 10:50 PM
---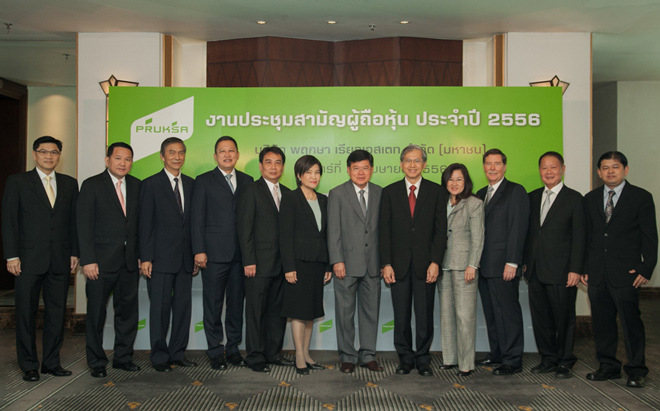 Mr. Thongma Vijitpongpun (seventh from left), Chairman and CEO, Pruksa Real Estate PCL, and the company's directors organized 2013 General Shareholders Meeting to consider the important agendas and reported the company'sperformance in 2012, whereas the company agreed to pay Bt0.50 dividend per share for 2012. In addition, Pruksa approved the sales and issue of corporate bonds worth no more than Bt6 billion with the maturity period of up to 5 years to the general investors and/or selective investors as per the regulations stipulated by the Securities and Exchange Commission and the Stock Exchange of Thailand for the future business expansion.
---