---
On 4 November, greet waterfront living with "Chapter One", fully-furnished condo
19 October 2012 10:50 PM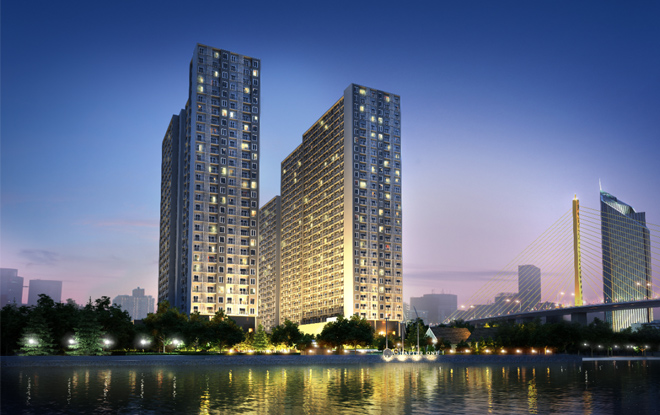 Chapter One, fully-furnished condo in Modern Amsterdam style on the bank of Chao Phraya River, launched a campaign "Greet Waterfront Living" with starting price from Bt1.69 million. Special promotion for joining the event on November 4, easy installment plan of only Bt1,900 per month and free iPhone 5.
Mr.Prasert Taedullayasatit, Director and Chief Business Officer of Pruksa Real Estate PCL, said, "Chapter One, a condo project on the bank of Chao Phraya River, will offer a promotional campaign "Greet the Waterfront Living" on November 4. The customers will experience an ambience of Modern Amsterdam Living in the heart of Bangkok. The property is offered with special promotional package including monthly Bt1,900 installment plan and iPhone 5 for customers making the booking in the special zones."
Chapter One: Modern Dutch is a fully-furnished condo on the bank of Chao Phraya River. The property is situated on the best location where the residents can experience the spectacular view of the river curve. The property comes with club house, common garden covering more than 3 rais, waterfront jogging track, Riverside Library, business center, fitness & stream room, private pier and shuttle boat service. The property unit starts at Bt1.69 million. For more information, please call 1739.