---
The Tree Interchange, new residential centre of Bangkokians (New Interchange Hub of North West)
27 March 2012 10:50 PM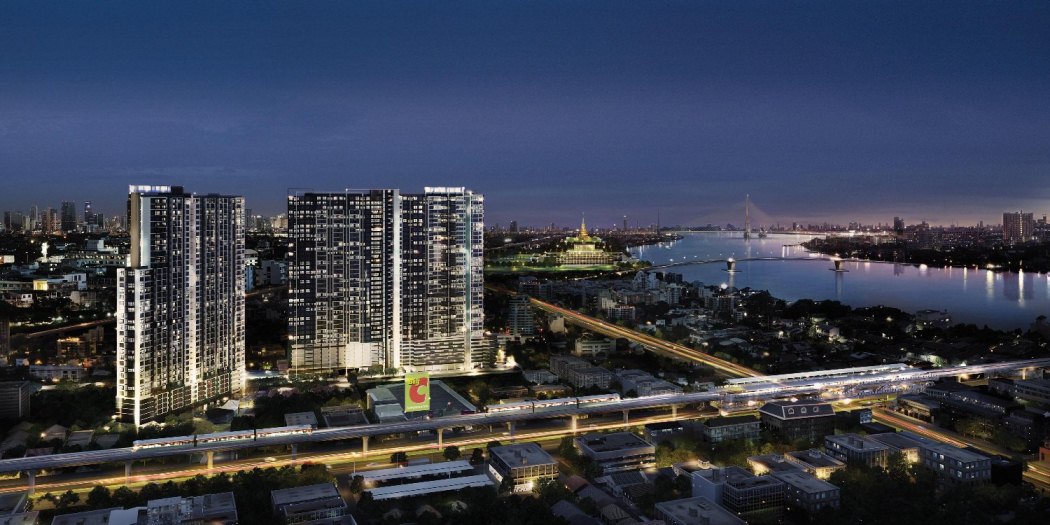 Pruksa launches new condo brand "The Tree Interchange" by highlighting Nuovo Ecology Concept which is the building design to provide convenience and amenities at the new hot location of Bangkok, the New Interchange-Hub of Bangkok North West.
Mr. Prasert Taedulayasathit, Director and Chief Business Officer, Pruksa Real Estate PCL, revealed that Pruksa has chose the hottest location in Bangkok to launch a new condo "The Tree Interchange" which is located close to the interchange of two mass transit systems namely MTR Purple Line (Tao Poon Station) and Ring Road Blue Line which will be the first mass transit system circling around inner Bangkok in the same way as mass transit systems of the world's big cities such as London and Tokyo. This will make it convenient to commute around Bangkok, business districts such as Silom, Sathon or Sukhumvit Road and Pracharat Road which is being expanded into 8 lanes.
Therefore, the company is confident this location will grow in the future and become the hub of Bangkok North West which is suitable for residential projects and worth investment. The price of new condo is set to rise. Considering the prices of new condo projects located in other interchange locations such as Siam, Saladaeng and Asoke in the past 3 years (2009-2011), it is found that the prices of these condos increase by average 50-127 per cent. The Tree Interchange is a 40-storey condo project, comprising 2 buildings with 5 unit designs. The unit spaces range from 22-63 square meters with the price of 60,000 Baht to around 70,000 Baht per unit. The design highlights Nuovo Concept which is reflected through every detail from the direction of the condo which is placed in the North-South direction to enhance the flow of cool air. The eco-friendly materials are used in interior decoration to save the energy consumption. All Season Garden covers spacious area of more than 5 rais so that the occupants can enjoy the greenery sanctuary all year round with perennial trees to provide shade and refreshing atmosphere. Otherwise, the occupants can choose to spend their days off in The Passive/Active Zone prepared for the health-conscious residents. "Condo market in this location is booming. Eighty-three per cent of all units in the first building, with the total sales value of 2.4 billion Baht, have been sold. The new building will be opened for reservation on 31 March. The customers will also receive IKEA Voucher worth 100,000 Baht. The interested persons can receive the queue card from 8:00 am," said Mr. Prasert.