---
Pruksa announces Business Plan for 2012 by streamlining every step of operation to develop quality o
19 January 2012 10:50 PM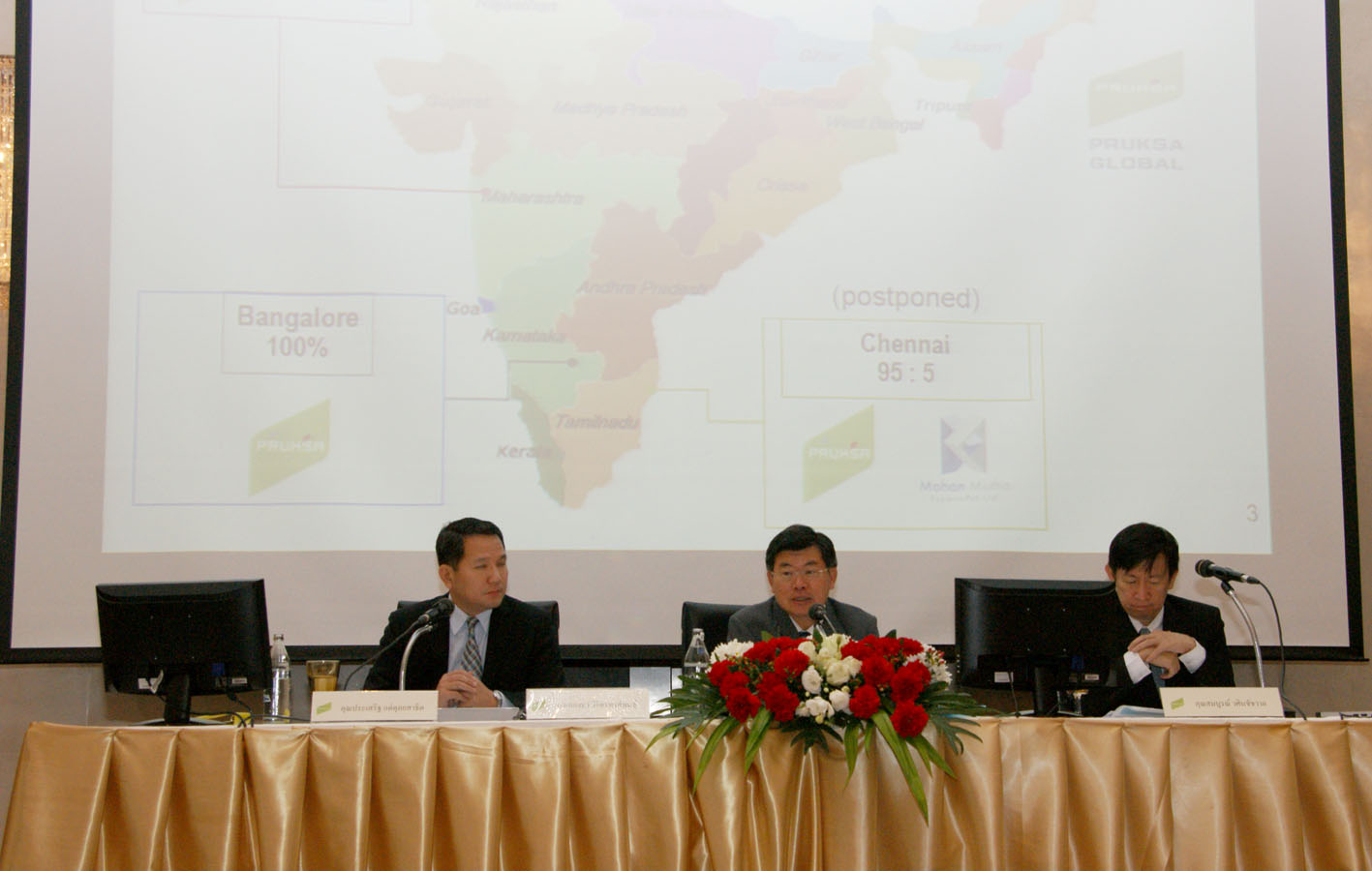 19 January 2012 – Pruksa announces the business plan by setting the presales target at 29 billion Baht and transfer target at 26 billion Baht. The company plans to launch 49 projects. The company's business strategy for 2012 is to streamline operations at every level to improve house quality and the company's service to provide best satisfaction to the customers.
Mr. Thongma Vijitpongpun, President and Chief Executive Officer of Pruksa Real Estate PCL, revealed the business plan in 2012 that, "The company has set the presales target at 29 billion Baht and transfer target at 26 billion Baht. The company focuses on improving the operation by using value chain approach for the whole system starting from selecting land plots, designing and developing projects, sales, marketing, construction, quality control, delivery and after-sale service as well as post-transfer project management. We have streamlined operations from upstream to downstream to improve the quality and service of our products to create the value for the entire corporation before delivery to ensure the customers' maximum satisfaction.
Construction is the heart of our business. As the leader in construction technology, Pruksa never stops developing construction method to improve the quality of our products. The company has innovated Real Estate Manufacturing (REM) which makes the home building method function like an automotive production in a large production facility. Therefore, Pruksa home building process possesses higher efficiency and delivers better quality than traditional home building method. The new system will be used in the construction of single houses and townhouses this year. In addition, the company has developed new home designs and improve flood prevention system to boost the confidence of our customers," Mr. Thongma said.
Mr. Prasert Taedulayasathit, Director and Chief Business Officer, Pruksa Real Estate PCL, revealed the new projects in 2012 that, "Pruksa targets the presalse revenue at 29 billion Baht by focusing on customers with real demand. Pruksa has developed products under various brands including townhouses, single houses and condominiums to penetrate every segment of the market. We continue to focus on low-rise development which is the market where Pruka possesses strong expertise and high market share. But we will step closer to inner Bangkok to develop the locations such as Chaengwattana and Pattanakarn which is only 3.5 kilometer from Soi Thong Lor and close to On Nut Station. The company plans to launch 49 projects with the total value of 34 billion Baht, consisting of 28 townhouses, 15 single houses, 4 condominium projects and 2 projects overseas."