---
Pruksa donates 300,000 Baht through the Senate to help flood victims.
27 October 2011 10:50 PM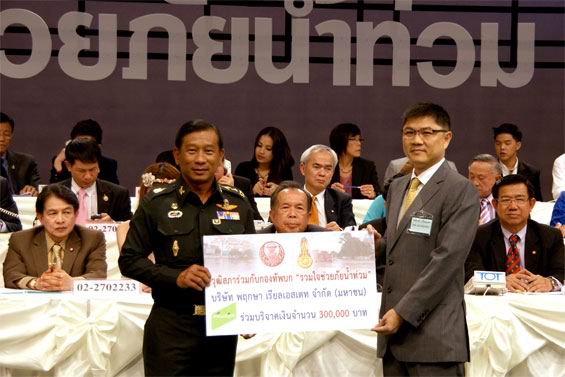 Mr. Metha Chancham-charat , Director and Chief Business Officer of Pruksa Real Estate PCL, recently handed over the money worth 300,000 Baht to Ltg. Chatchai Sarikulya, Deputy Chief of Staff, Royal Thai Army, to assist flood victims under the project "The Senate helps flood victims" which reaches out to the flood relief shelters nationwide at Channel 5 TV Station. In addition, the company also provided flood relief bags, water and money to help flood victims who live the communities close to the company's projects.