---
Pruksa announces flood relief measures to assists affected residents affect residents
14 October 2011 12:00 AM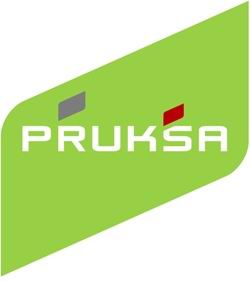 14 October 2011-Pruksa announces flood relief measures to help affected customers, employees and general public. The company is ready to provide full support in spite of some obstacles that obstruct and delay the relief effort.
Mr. Thongma Vijitpongpun, President and Chief Executive Officer of Pruksa Real Estate PCL, said that due to the ongoing flood crisis, Pruksa has accelerated the relief effort to help flood victims, not only the Pruksa residents and the company's employees but also the general public who live in the neighborhood of the projects. The company has implemented the assistance measures to help each group as follows:
For Pruksa customers, the company has built sandbag dikes to prevent water from flooding the projects in the risky area and prepared water pumps to pump water out of the projects.
For projects already affected by flood crisis due to sudden flow of water, the company has alleviated the suffering of the residents by pumping the water out and providing relief bags to them as well as coordinating the evacuation effort as requested by the residents or in accordance with the severity of the flood crisis.
For Pruksa employees, the company has assisted the employees by providing relief bags to ease the hardships of the employees who were affected by flood. The company has also prepared the post-flood measures to help these employees after the water subsides.
People residing close the Pruksa's projects, general public and the company have raised donations under the project "The Senate helps flood victims" and provided drinking water for people living in the shelter at Thammasat University, Rangsit Campus, and provided relief bags as well as necessary consumer products to flood victims in Ayutthaya province.
"The company would like to express our condolences to the food victims and we have tried to speed up the assistance effort to help customers, employees and general public to our best ability. Although there are many obstacles such as the scarcity of flood prevention tools & equipment and the shortage of consumer goods which have delayed the relief effort, every staff member of Pruksa has determined to do their best to help every group of flood victims."
"In addition, the company has prepared the post-flood relief effort after the water subsides. If the customer requires emergency assistance, please contact Pruksa Contact Center at 1739 which has extended the service hours around the clock throughout October," Mr. Thongma added.