---
Pruksa Real Estate sends Plum Condo to capture Rama II area.
03 April 2014 10:50 PM
---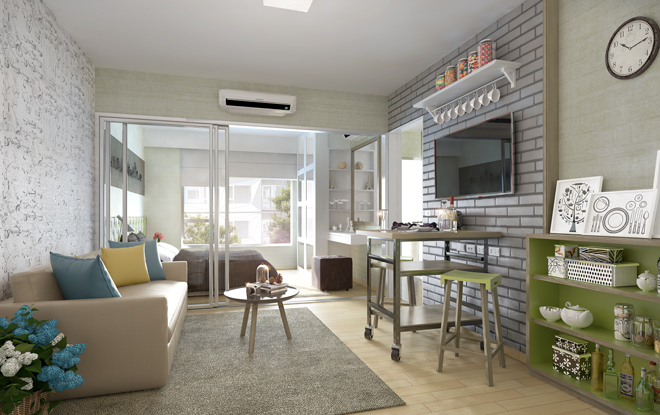 Mr. Lersak Chuladesa, Vice Chairman and Executive Director, Pruksa Real Estate PCL, said, "This year, Pruksa Real Estate plans to expand the residential market to various customer segments both in Bangkok & its perimeter and provinces by offering a diverse product brands and prices to cater to the demand of customers who start their career and the extended families by launching "Plum Condo Extra Rama 2". The combined value of the three phases totals Bt3.2 billion, reflecting Pruksa's effort to expand the condo market on Rama II Road.
"Plum Condo" is Pruksa's first project on Rama II Road which has witnessed steady growth thanks to its location which is surrounded by businesses and public utilities. The project is close to the entry-exit point of Rama II Expressway, near Central Plaza Rama II and Big C Rama II, connecting to the main roads such as Kanchanapisek Road, Phetkasem Road and Kalapapruek Road. In addition, the design incorporates the greenery space on an area of more than 23 rais according to the concept "Extra Bright Side of Life", the new dimension of residence to response to the new generation's lifestyle, comprising 2,044 units.
The project is divided into three phases with distinctive building designs. Lines and colors create new perspectives from different dimensions. Fitness, swimming pool, recreation park, jogging track and bike lane, available exclusively in each phase, enhance the pleasant living. The loft is decorated by Modernform furniture. The fully-furnished rooms are available for sales from late March. To penetrate the condo market in this neighborhood, Pruksa is offering the competitive price to make it easier for the customers to make a decision. Pruksa manages to offer the best price because of its effective cost management. The company has applied innovation of Pruksa Precast Factory called Total Precast System and the bathroom innovation technique of Pruksa's business partner in the construction."
"Plum Condo Extra Rama 2" has introduced the new mode of bathroom innovation to Pruksa project for the first time. The innovative system get rids of leakage problem. It is easier to maintain and clean, compared to traditional bathroom system. The bathroom system is designed as a furniture item with the quality control. Therefore, Pruksa can deliver quality condo to the customers faster. Interested persons can visit the mock-up unit, with the booking fee of only Bt999 and instalment payment from Bt1,999. For more information, please dial 1739 or click www.plum-condo.com/rama2/.
---