---
Pruksa joins forces with Chic Republic to give bonuses to Condolette Ratchada 36 customers
15 August 2011 10:50 PM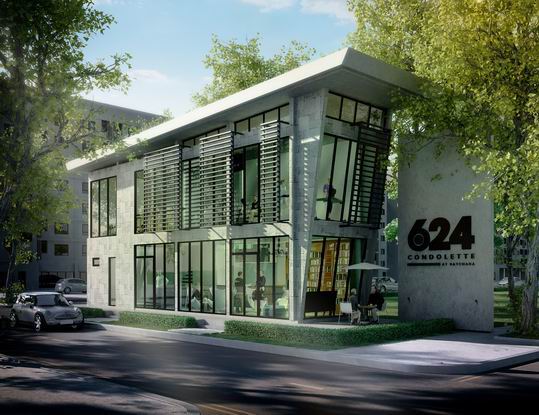 Pruksa joins hands with Chic Republic, a leading furniture importing company, to launch a chic campaign with Condolette Ratchada 36 from 20-21 August in which the customers pay only 900 Baht of monthly installment payment and receive a full set of Chic Republic furniture.
Mr. Metha Chancham-charat , Director and Chief Business Officer of Pruksa Real Estate PCL, said that the 624 Condolette Ratchada 36, the 8-storey condo on Ratchada 36 Road joined hands with Chic Republic which is widely known for its vintage-style furniture to organize a promotion for the customers. Pruksa is the first property developer in Thailand which has come into this agreement with Chic Republic. The company used retro-style furniture from Chic Republic to decorate its mock-up units and the setting for Condolette sales promotion campaign on 20-21 August. The company also offers "Pay Less. Get More" for customers making the reservation on these dates. They will receive a complete set of Chic Republic furniture with installment payment of only 900 Baht per month."
______________________________________________________________________________
Project Detail
624 Condolette Ratchada 36 is the 8-storey residential building with 3 unit types. The project is designed in modern style. Grey is a prominent tone to create a cool vibe with style and modern feel. Comprising 486 units, the project enables you to enjoy life to the fullest in an area of more than 4 rais to answer every function and lifestyle of urban living. The project has placed an importance on quality living of the occupants. Its highlights include a separate fitness center, 24-hour security system with Access Key Cards and CCTV surveillance camera to provide maximum safety for the occupants. The project consists of 23-square-meter studio designed to provide full functions including a bedroom, a bathroom, a guest reception area and a kitchen. The 1-bedroom unit features the space of 27 square meters with a partition to separate the bedroom to provide privacy. The 2-bedroom unit covers 47-55 square meters, accommodating a master bedroom and a small bedroom for a new generation family. The commercial units cover a space of 36-60 square meters. It is located in the front of the project and suitable for opening shops.
The project is situated in Soi Ratchada 36 (Soi Sua Yai Uthis). It is easily accessible via BTS, MRT and close to shopping malls, entertainment centers such as Central Ladprao, Major Ratchayothin and Esplanade Ratchada. You can easily own the project with the starting price of 1.1 million Baht. You are welcome to check out the mock-up units at the sales office of 624 Condolette Ratchada 36 from today. For more information, please contact 1739 or www.pruksa.com.