---
Pruksa invests more than 1 billion Baht to open new Precast Concrete Factories
29 June 2011 10:50 PM
---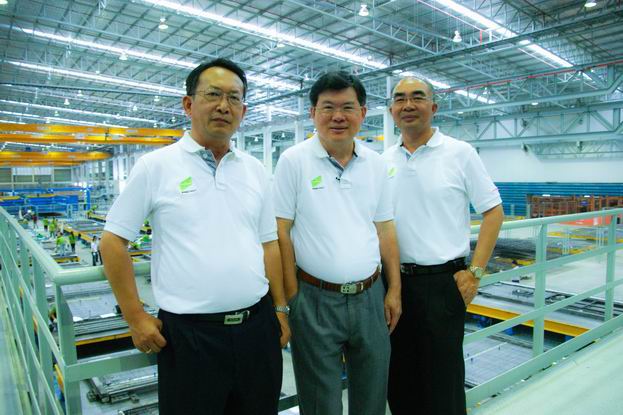 28 June 2011 - Pruksa invests more than 1 billion Baht to expand the Pruksa Precast Concrete production facility to develop the home-building quality and increase the capacity to prepare for business expansion. The company showcases the world's most modern and largest Precast Concrete Factory with state-of-the-art condominium construction technique featuring Total Precast System which can withstand 7.0 on the Richter scale earthquake.
Mr. Thongma Vijitpongpun, President and Chief Executive Officer of Pruksa Real Estate PCL, said, "The company has invested in the construction of two Pruksa Precast Concrete Factories (PCF) namely PCF 4 and PCF 5 with an investment of 1.05 billion Baht. The new investment will upgrade the quality and standard of precast concrete for construction. In addition, it will boost the production capacity by 700 units per month for the company's business expansion. Pruksa uses the most modern precast concrete manufacturing technique from Germany to the production process. At present, the two factories have already operated to supply products for Pruksa residential projects including single house, condominium and townhouse."
"Apart from expanding the Precast Concrete production facility, Pruksa has never stopped developing construction technology to make our customers best satisfied with the products. The company has recently developed the Pruksa Precast Concrete Technology for building condominium by using precast concrete in every step of construction process or "Total Precast System" which has been regarded internationally as being able to withstand 7.0 on the Richter scale earthquake. The customers can feel safe in Pruksa condominiums. The company has hired engineers with the expertise in this field from both locally and internationally to be the company's consultants. The condominiums that have been built by Total Precast System are The Tree Ladprao, Be You Chokchai 4 and 624 Condolette Ladprao," Mr. Thongma added.
---