---
"Pruksa Blue Flag" sells cheaper consumer goods.
23 May 2011 10:50 PM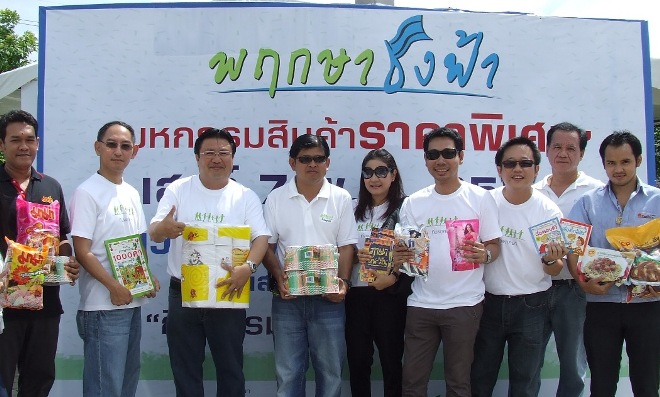 Mr. Piya Prayong, Director and Chief Business Officer of Pruksa Real Estate Public Company Limited, (fifth from left) and the company's management opened "Pruksa Blue Flag" trade fair at Pruksa D Rangsit-Klong 3 Project to sell cheap consumer products to Pruksa residents to help them cushion the burden of high cost of living. "Pruksa Blue Flag" is another activity under CRM of "King-Pruksa" which focuses on building good relationship with the customers by offering many bonuses and privileges and organizing interesting activities exclusively for Pruksa customers.