---
Pruksa Real Estate gears up to the provinces by launching two projects
19 February 2014 3:52 PM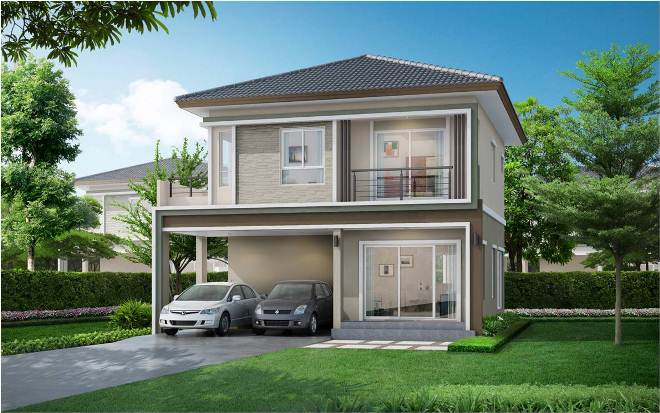 Mr. Nimit Poonsawat, Chief Business Officer, Detached House Business Unit, Pruksa Real Estate PCL, said, "This year, the residential market in the big cities enjoyed a steady growth especially in Phuket province. In the past year, Phuket was one of the provinces that Pruksa put the highest investment to launch new projects, totalling around Bt12.3 billion. Pruksa Real Estate has seen the potential and trend to develop real estate projects there because of high demand for detached houses in the tourism island."
"According to the company's plan to further expand to provinces, Pruksa in February premiered two housing projects in two styles in Phuket with the combined investment of Bt1.36 billion. The projects focus on the local people and those who migrate from nearby provinces. The two projects stand at the much-coveted locations, close to business district and tourism destinations of Phuket namely Kratu District and Patong Beach.
The first one is "Passorn Kratu-Patong" , a home with resort feel in Neo Heritage Style. The project showcases the graceful ensemble of geometric elements to cherish the balanced living to ensure happiness in every square inch on an area of 28 rais. The project comprises 152 units.
The other project is "The Plant Kratu-Patong", the modern-styled home under the concept Modern Living Refinement in Phuket, offers the house which serves every purpose on spacious area, surrounded by nature. The inspirational design incorporates modern touch in every detail. Located on an area of 38 rais, the project consists of 231 units."
"Passorn" and "The Plant Kratu-Patong" start at around Bt3 million. Each project comes in three designs from 35-50 square wah with the usable space of 124-145 square meters. Offering special functionality with walk-in closet and panoramic terrace to bring you closer to nature, the resort home is situated in the location with high prospect close to Patong Beach where you can feel the touch of waves and crystal blue sea in five minutes. Close to the big department stores including Central Festival Phuket, Lotus, Big C, HomeWork and Makro, the project is easily accessible to the city centre. For more information, please dial 1739 or click www.pruksa.com.