---
"Pruksa Ville Laem Chabang-Bang Lamung",the modern-concept townhouse,offers starting price of Bt1.69
18 February 2014 4:04 PM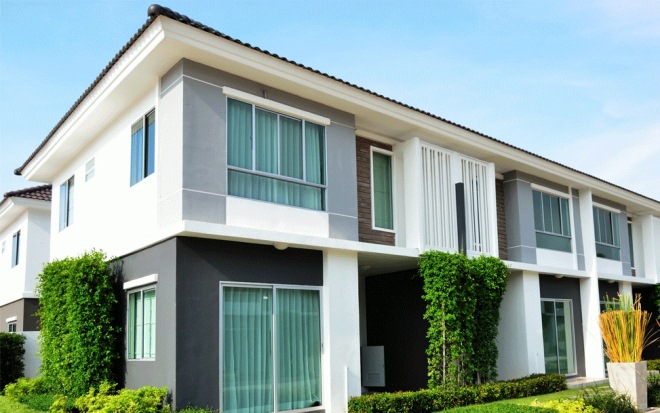 Pruksa Ville 71/1 Laem Chabang, the two-storey townhouse in modern style, is the latest project from Pruksa Real Estate PCL at the promising location in Chonburi. Situated close to Sukhumvit Road, the project is surrounded by various transportation networks leading you to business center easily, connecting every destination by Laem Chabang Motorway. Showcasing modern theme through geometric lines and shapes, the design eliminates unnecessary details to maximize the usable space. With 5.7-meter wide, the townhouse comes in two types. The first one is Florida with the usable space of 95 square meters, three bedrooms, two bathrooms and one-car parking. The large Suite Master Bedroom offers the same bathroom space to that of a single house. The second type is New York with the usable space of 110 square meters, three bedrooms, two bathrooms and one-car parking. Functional floor plan separates kitchen and dining areas.
The amenities include access card, card scan, CCTV at the main entrance, 24-hour security guards, the greenery area in Strip Park to provide fresh air and botanical common garden to boost the natural environment. The project is in Soi Bang Lamung 3 close to Robinson Department Store Chonburi, Central Festival Pattaya, Ao Udom Hospital, Bangkok Hospital Pattaya and leading educational institutions such as Assumption College Sriracha and Kasetsart University Sriracha Campus.
Starting at Bt1.69 million, Pruksa Ville offers "home…affordable good life".