---
Pruksa records the outstanding operating results in 2010, highest record in 17 years.
24 February 2011 10:50 PM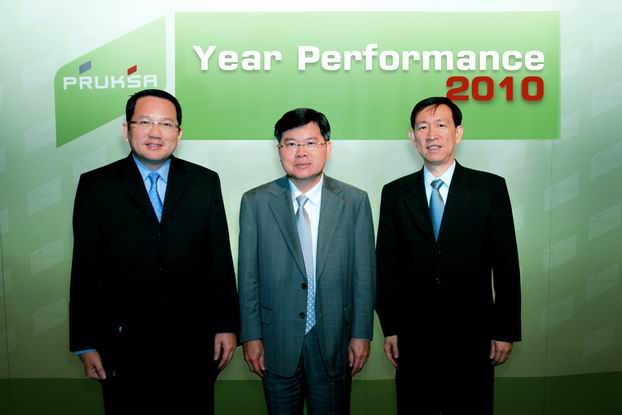 The company achieved total presale revenue of 38.752 billion Baht, a rise by 70 per cent from 22.774 billion Baht in 2009. The company's total revenue was 23.407 billion Baht, a rise by 23 per cent from 19.033 billion Baht in the previous year. In the past year, the company launched 72 projects with a combined value of 62.703 billion Baht, consisting of 44 townhouse projects, 15 single house projects, 11 condominium projects and two overseas projects.