---
Pruksa Real Estate achieves a rise of sales, planning to launch online campaign during the year-end.
02 December 2013 4:52 PM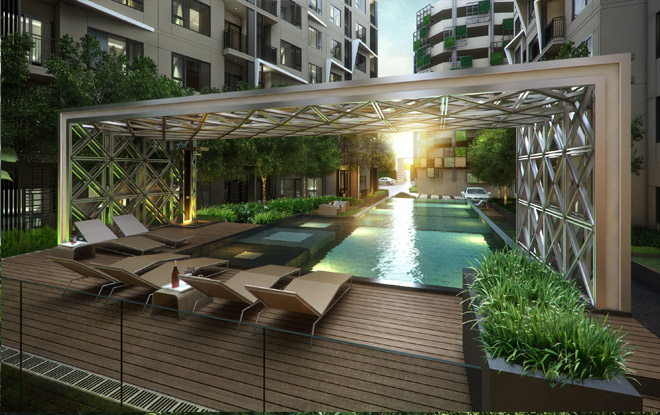 Mr. Lersak Chuladesa, Vice Chairman and Executive Director, Pruksa Real Estate PCL, disclosed the sales in 2013, "The company's sales as of 27 November totaled around Bt42 billion, higher than the target of Bt39 billion-Bt41 billion which was adjusted in middle of October. In the last quarter of 2013, the company plans to launch 9-15 projects. Therefore, Pruksa is confident that the company will record the historical sales revenue again."
Mr. Lersak added, "One of the factors pushing the company's sales in the coming month is the marketing promotional activity. Yearend is time to celebrate, Pruksa therefore will organize "Beyond Happiness Promotion 2013" to show our appreciation to the customers. "Beyond Happiness Promotion" is the online campaign to give away special discount for all products, namely single dwelling, townhouse and condominium, including every brand and every location. Visit www.pruksa.com website and receive the 3-step promotional offer. First, receive special promotion formore than 80 projects ofPruksa Real Estate. Secondly, make the online registration to receive additional discount by Bt10,000. And thirdly, be entitled to win the special prize or 3 sets of iPhone smartphone. The promo is available for the online registration from today until 25 December only. For more information, please call 1739 or click www.pruksa.com.
Mr. Lersak also revealed Pruksa's plan to expand to provinces, "The company plans to expand further to provinces including Chiang Mai, Chonburi, Phuket, Rayong, Khon Kaen and Ayutthaya, etc. In the past 9 months, the income generated from the provincial market accounted for 4% or Bt1 billion of the total. Pruksa nonetheless plans to increase the ratio of the provincial business in the company's income."