---
Pruksa launches new "Pruksa Puri" detached house brand featuring modern Thai style.
14 February 2011 12:00 AM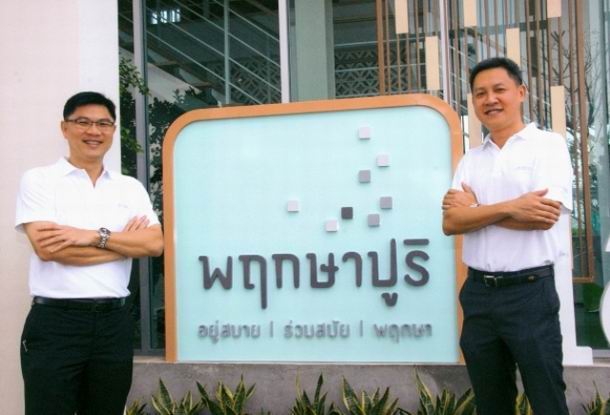 Mr. Metha Chancham-charat, Director and Chief Business Unit (left), and Mr. Kasemsak Viboonsantipong, Business Unit Director, Single House 3 Unit (right), Pruksa Real Estate PCL, recently organized a press conference to launch new Pruksa Puri detached house brand at the Sales Office of Pruksa Puri Kingkaew 37. The new project features unique modern Thai design which lends a warm and authentic vibe according to "Bangkok Romantic" concept. In the first quarter of this year, the company has launched three Pruksa Puri projects concurrently in Eastern zone of Bangkok worth more than 2 billion Baht. They are Pruksa Puri Kingkaew 37, Pruksa Puri Bangna km. 5 and Pruksa Puri Suwinthawong, with starting price of 3.09 million Baht.
Pruksa Puri home designs come in 3 types, with the plot area starting from 50 square wah and space areas ranging from 130-160 square meters. The house comprises 3 bedrooms, 2 bathrooms, 2-car parking lot as well as amenities such as public parks, gardens, children's playgrounds and 24-hour security system.