---
With confidence that Thai economy will continue to grow, Pruksa launches Condolette Mist Asoke-Rama
23 September 2013 10:50 PM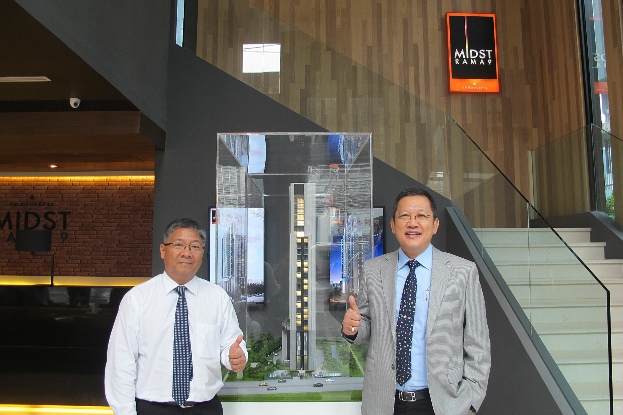 The Bt2-trillion loan bill sponsored by the government is an important project for the country's economic development. The infrastructure projects to be financed by Bt2-trillion loan will improve the basic transportation system which will help stimulate the economic engine domestically. In addition, it helps boost the confidence of the people especially the real estate operators.
With the confidence in the government's projects, Pruksa Real Estate has planned to expand the business and launch new projects. The company will continue to introduce new projects from this year to next year. For instance, Pruksa will organize Grand Opening for Condolette Mist, Asoke-Rama IX, on 21-22 September.
Mr. Piyabut Lertdamrikan, an executive of Pruksa Real Estate PCL, said that Condolette Midst Asoke-Rama IX is the 30-storey condo, close to Rama IX MRT Station and CentralPlaza Rama IX. Condolette Midst comes in various sizes from a studio to 3-bedroom loft. Fully-furnished by Modernform furniture with high ceiling at the lobby of more than 7 meters, the project offers luxury swimming pool with spectacular view of the stars, Rooftop Patio Sky Garden, a library and a fitness with panoramic view of Bangkok skyline. With the starting price of Bt2.47 million, the project offers 3 styles in 3 designs. The mock-up rooms are available for visitors now. Special for the customers who make the reservation according to the conditions, they will receive Samsung Combo Set or a maximum discount of Bt200,000. For more information, please visit www.pruksa.com or www.condolette.com/midst or tel. 1739.