Precast Benifit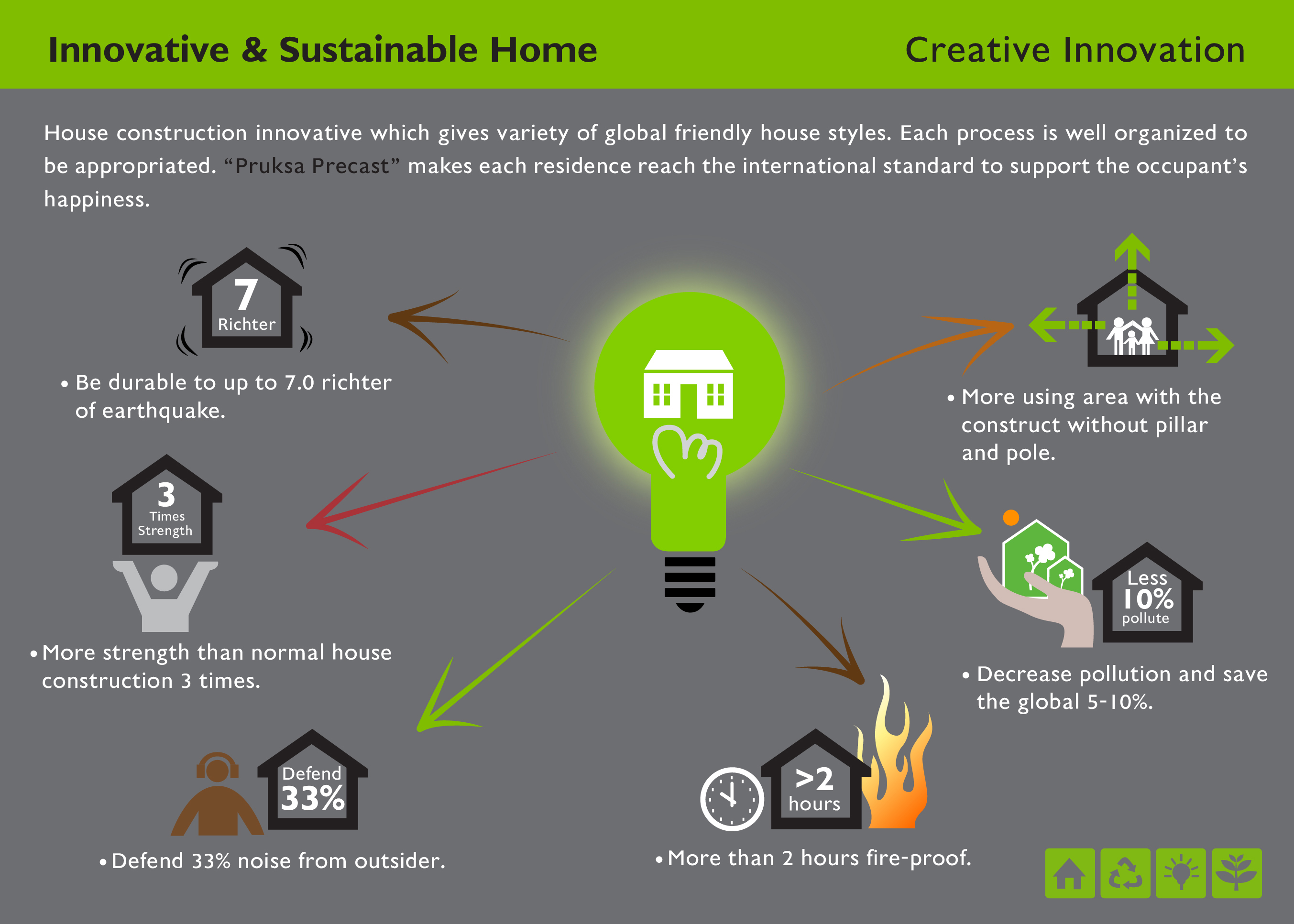 Qualification of Pruksa Precast
The house that constructed by Pruksa Precast has got various advantages as following:
Constant construction quality
With quality control system by computer, the house that constructed by precast technology reached the standard according to the PCI Code every single components.
Strong and Endurable
The structure with load and bearing wall makes the house More strength than normal house construction.
Be Nice and Elegant
Able to be painted or decorate by wallpaper imidiately after the assembling.
More using area and decoration
As Pruksa Precast is a construct system without pillar and pole, the house has got more effective using area and fitted in furniture.
Friendly with environment
Pruksa Precast technology use less machine to construct the house, so that, the junk was decreased also the global solution including noise, dust and traffic jam at the construction place.